You should bring the following items with you:
Toiletries and shower sandals
Desk lamp
Power strip (WITH SURGE PROTECTION)
Linens, towels, bedding (extra-long twin), pillows
Alarm clock
Small garbage can
You are welcome to bring the following items with you as well:
Stereo
Television/cable cord
Mini fridge (five cubic feet or less) OR MicroFridge
Computer
Posters
Pictures
Air fresheners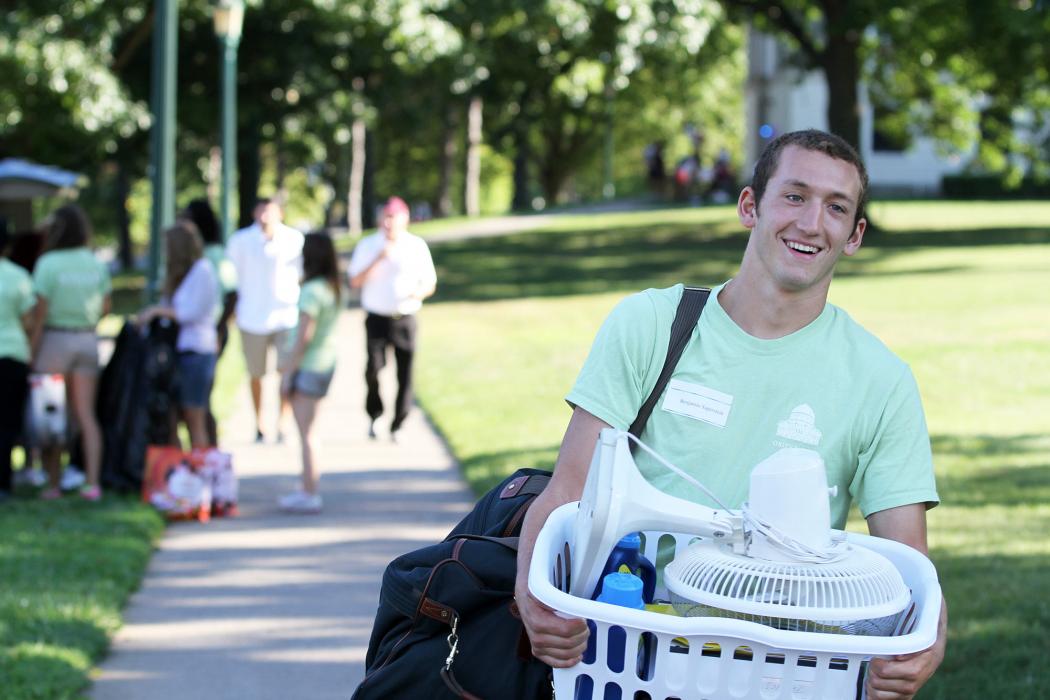 What not to bring:
Microwave: The only microwaves that are allowed in the residence halls at microwaves that are attached to a MicroFridge. The study lounges on campus have microwaves, so you will be able to heat food without your own standalone unit.
Extension/octopus cords: We only allow outlets and circuits that are surge protected. Extension and octopus cords are fire hazards.
Candles/candle warmers: Anything with an open flame is not allowed in the residence halls. Additionally, candle warmers, or any other items with a hot plate, are a fire hazard and are not allowed on campus.
Portable grills: THIS INCLUDES GEORGE FOREMAN GRILLS.
Pets: The only animals allowed in the residence halls are fish in a one gallon or smaller tank.
Quarters: Part of your annual fee at Union pays for your laundry service. All washing and drying machines on campus are free.