The Office of Residential Life at Union College supports both the mission of the college and that of the division of Student Affairs by providing an inclusive living environment that fosters personal development and cultivates opportunities for student learning that complement the academic curriculum. The residential experience encourages social responsibility, cultural competence, and develops engaged citizens during their time at Union and beyond.
Residential Life will engage students around four core values and will develop skills in these value areas progressively throughout the students' careers at Union. The four core values and related progression of skills are as follows:
I. Achievement
Initiation of goal setting
Goal definition
Taking action towards goal accomplishment
Goal actualization and reflection
II. Citizenship
Self-exploration
Peer awareness
Community membership
Global responsibility
III. Engagement
Orientation to community
Leadership development
Ownership/mentorship
Transitional ownership
IV. Wellness
Awareness of needs
Development of healthy habits
Ability to anticipate challenges
Maintaining balance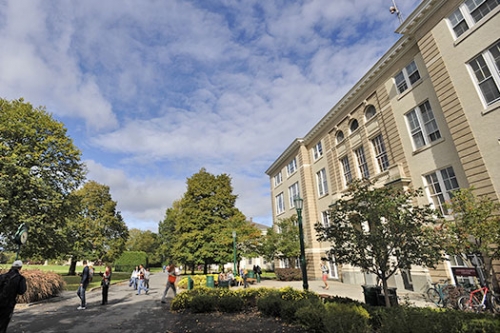 Reamer Campus Center 409
View in Google Maps
Office Hours
Mon - Fri:
8:30 am-5:00 pm
* Update 1/18/2021 - until further notice for winter 2021, no walk in visits to the office. Please call to make an appointment.
For 2020-2021 - To comply with Covid-19 safety regulations, please note the following office changes:
Only 1 visitor will be allowed in the office at a time.
Meetings with professional staff by appointment only.
All meetings with more than 2 people will be virtual.
Virtual office hours will be posted weekly.