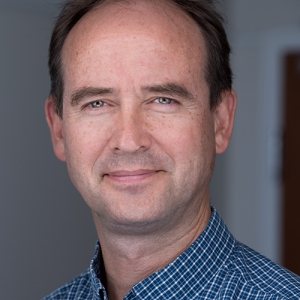 Lewis Davis
Job Title
Thomas Armstrong Professor of Economics
Chair of the Department Economics
Areas of expertise
I joined the Economics Department at Union College in 2006, received tenure in 2011, and was appointed the Thomas Armstrong Professor of Economics in 2020. I have served as Economics Department Chair since September 2020. I received a BA in Mathematics from Davidson College in 1988 and a PhD in Economics from UNC-Chapel Hill in 1999. I previously held positions at Smith College, the University of New Hampshire, and SUNY Oswego, and served as a visiting professor at Martin Luther University, Germany, University of Perugia, Italy, and IESEG, France, and I spent two sabbaticals as a Scholar-in-Residence at New York University.

I work primarily on the economics of culture and teach classes on the economics of culture, economic development, and the economics of sin. For more on my research and teaching interests, please see below. I have led a number of economic consulting projects. Please contact me for details, references and examples of my work. My Curriculum Vitae is available here.
Research interests
I have over 35 peer-reviewed or edited publications addressing a broad range of topics, including economic growth, political economy, the economics of culture, and social status. Recent publications have appeared in the Journal of Public Economics, World Development, Journal of Economic Growth, European Economic Review, and Journal of Economic Behavior and Organization. I served as Associate Editor for the Princeton Encyclopedia of the World Economy, 2009.

My primary line of research investigates the roles of values, beliefs, and preferences in economic, political, and social outcomes. My work in this area considers the roles of language and climate in cultural development, with a focus on the roles of individualism and patriarchy in economic and social outcomes. My work on happiness is primarily concerned with how happiness is influenced by social comparisons, with empirical and theoretical papers on social status, solidarity, and tunnel effects.

I have been fortunate to have worked with a variety of talented coauthors, including Claudia Williamson, Astghik Mavisakalyan, Anne Owen, Stephen Wu and Julio Videras and my Union College colleagues M. Fuat Sener and Stephen Schmidt.
I have an abiding interest in undergraduate research and have over 100 of undergraduates how to do research as their senior thesis advisor. I have also been fortunate to have coauthored a number of papers with my students, including Allison Frederick '10, Jack Mara '10, Matthew Knauss '11, Emily LaCroix '11, Farangis Abdurazokzoda '14, and Megan Reynolds '16, and KR White, '18.

My research has occasionally been featured in various media outlets, as follows:
Gendered Language and the Educational Gender Gap
This paper was written with Megan Reynolds, class of 2016, and is an extension of her senior thesis project. It was featured in an editorial on gendered language in The Conversation, March 8, 2018, and a segment on NPR's Academic Minute, July 18, 2018.
Social Animal House: The Economic and Academic Consequences of Fraternity Membership
Individual Responsibility and Economic Development: Evidence from Rainfall Data
My research linking rainfall patterns, individualism and economic development was featured on WAMC's Academic Minute, Nov. 17, 2016.
It was also featured on the economics blog Marginal Revolution, Sept. 21, 2016.
Social Status and Racial Solidarity
My work with Stephen Wu (Hamilton College) on Social Status and Racial Solidarity was featured on WAMC's Academic Minute, Dec. 2, 2015.
Teaching interests
In addition to teaching several standard courses, including Introductory Economics and Microeconomic Theory, I teach a number of courses that are unique to Union College. The Economics of Sin applies economic analysis to topics like the market for transplantable organs, addiction, crime, polygamy, prostitution and the war on drugs. I also teach senior-level seminars on Economic Growth, Political Economy and the Economics of Culture.

Eco 225 – Economics of Sin: I recently developed a sophomore-level course in the economics of sin that address the economics of ethically complex markets. The course includes sections on the markets for transplantable organs, cigarettes and the economics of addiction, illegal drugs, and the market for sex. The development of this course was supported by a grant from the Rapaport Everyday Ethics Across the Curriculum Program at Union College.

Eco 380 – Economics of Growth and Development: In this senior level seminar, students read the current literature that attempts to explain the pattern of income levels and growth rates across time and countries.

Eco 381 – Economics of Culture: This seminar introduces students to the rapidly emerging literature on the economic of culture. Key topics include cultural transmission and persistence, the economics of religions, racism, culture work and saving, culture and gender, the taste for redistribution, trust, and culture and institutions. We spend a good deal of time talking about the process of economic research, and students undertake original research projects. The syllabus changes with each offering.

Eco 385 – Political Economy: This seminar addresses the interaction between the political and economic systems and applies the tools of economic analysis to political phenomena. The course involves a significant research component, and students undertake an original research project.

Eco 498-499 – Senior Thesis: Economics majors undertake a significant independent research project their senior year. I have advised around 100 senior thesis projects.
Additional media
Academic credentials
B.S., Davidson College; Ph.D., University of North Carolina at Chapel Hill